Rokkokuzan
The name Rokkunimiyama comes from the fact that it overlooks six provinces: Sagami, Musashi, Izu, Kamisou, Shimousou, and Awa.
From the observatory, visitors can enjoy a panoramic view of Kamakura city, Mt.
The park is maintained as Rokkunimiyama Forest Park, so visitors can enjoy forest bathing at their leisure.


JR Kitakamakura Station – 10 minutes – Myogetsuin temple gate – 10 minutes – Course entrance – 5 minutes – Rokkunimi summit sign – 10 minutes Rokkunimi summit observation deck – 10 minutes – South entrance square trailhead – 30 minutes – Myogetsuin side entrance – 5 minutes – Myogetsuin-mae 10 minutes – JR Kitakamakura Station

Rokkokumiyama Forest Park is maintained as a forest park that preserves the precious natural environment left behind by the residential areas.
As the name implies, the observation deck in the park offers a panoramic view of not only Kamakura but also the six provinces (Sagami, Musashi, Izu, Jousou, Shimousou, and Awa). The ridge path is maintained as a hiking course and is combined with other Kamakura hikes.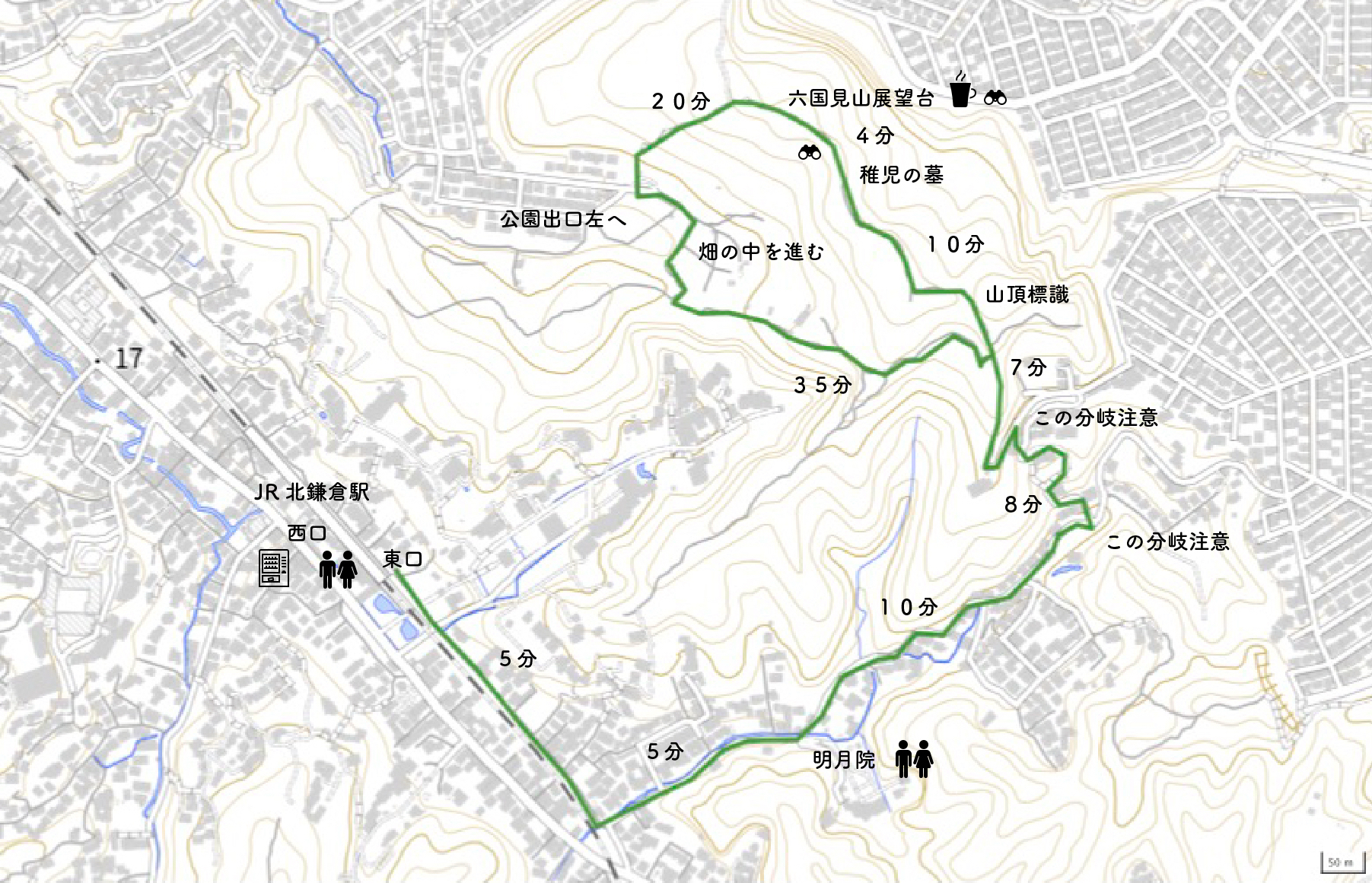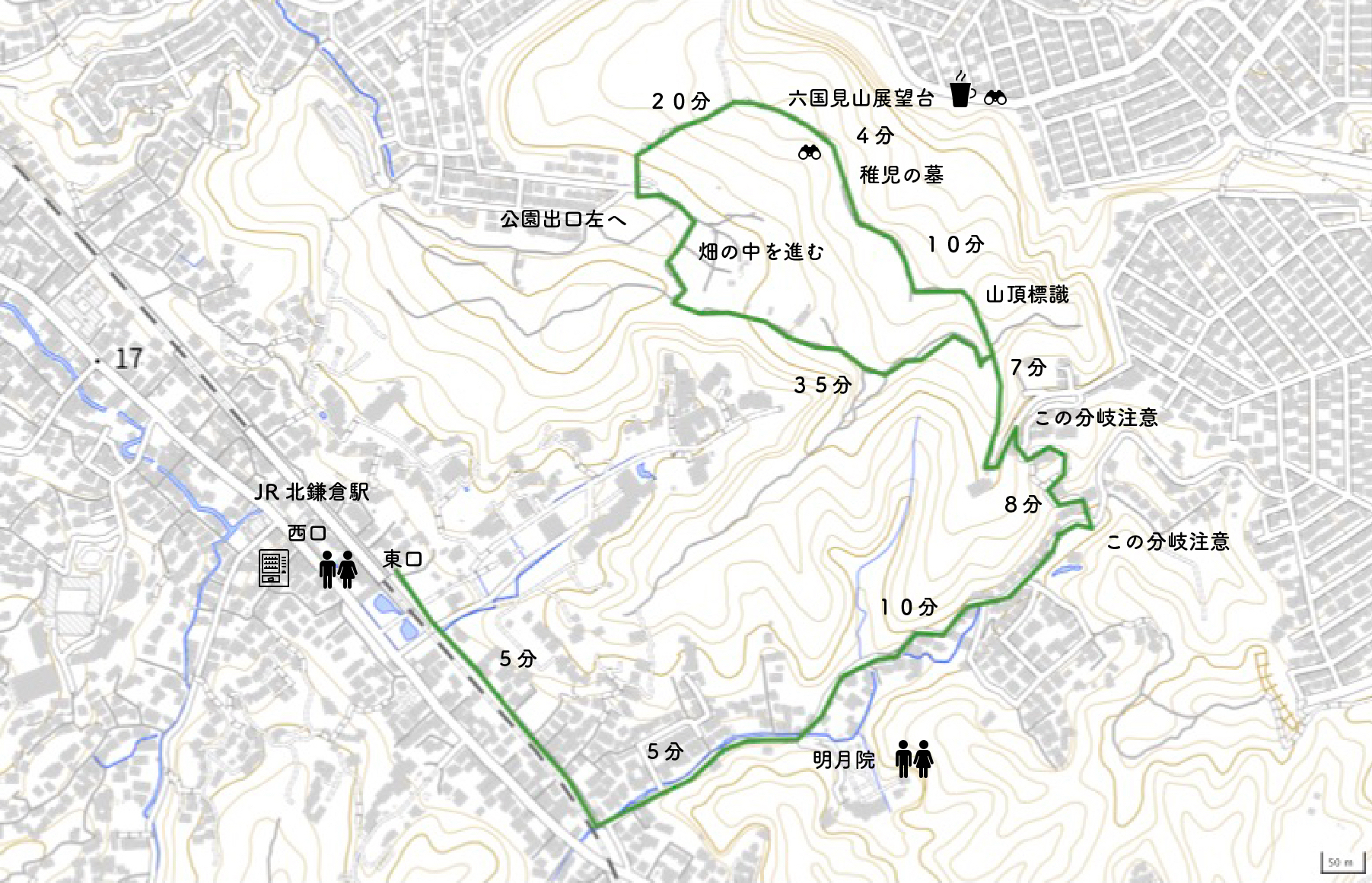 Circle Mt. Rokkokuimi.
The path has a relatively gentle slope.
A hiking course maintained in Rokkunimiyama Forest Park.
The walking trail is beautifully maintained, and benches are provided at the observation deck, making it a great place for picnics with children.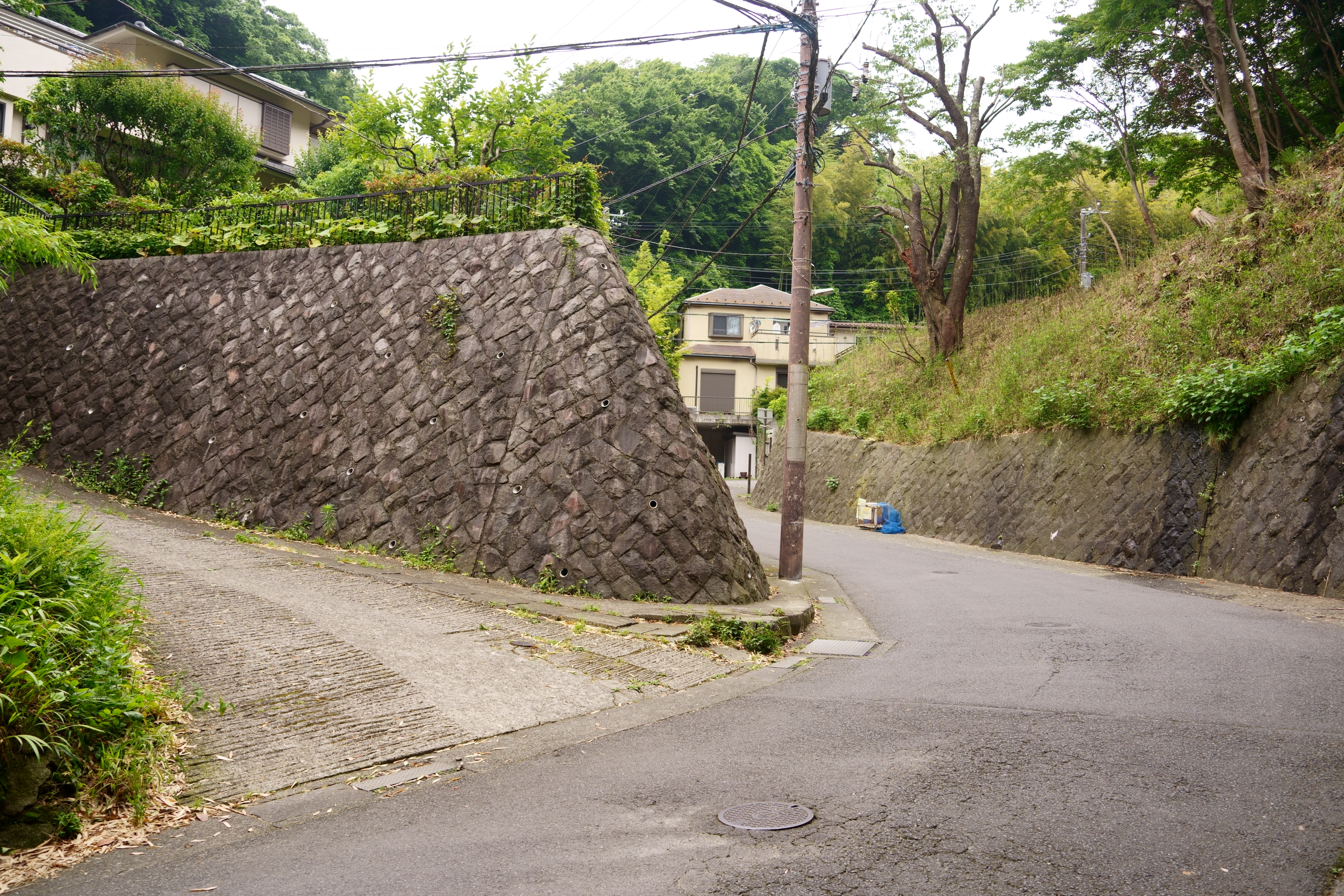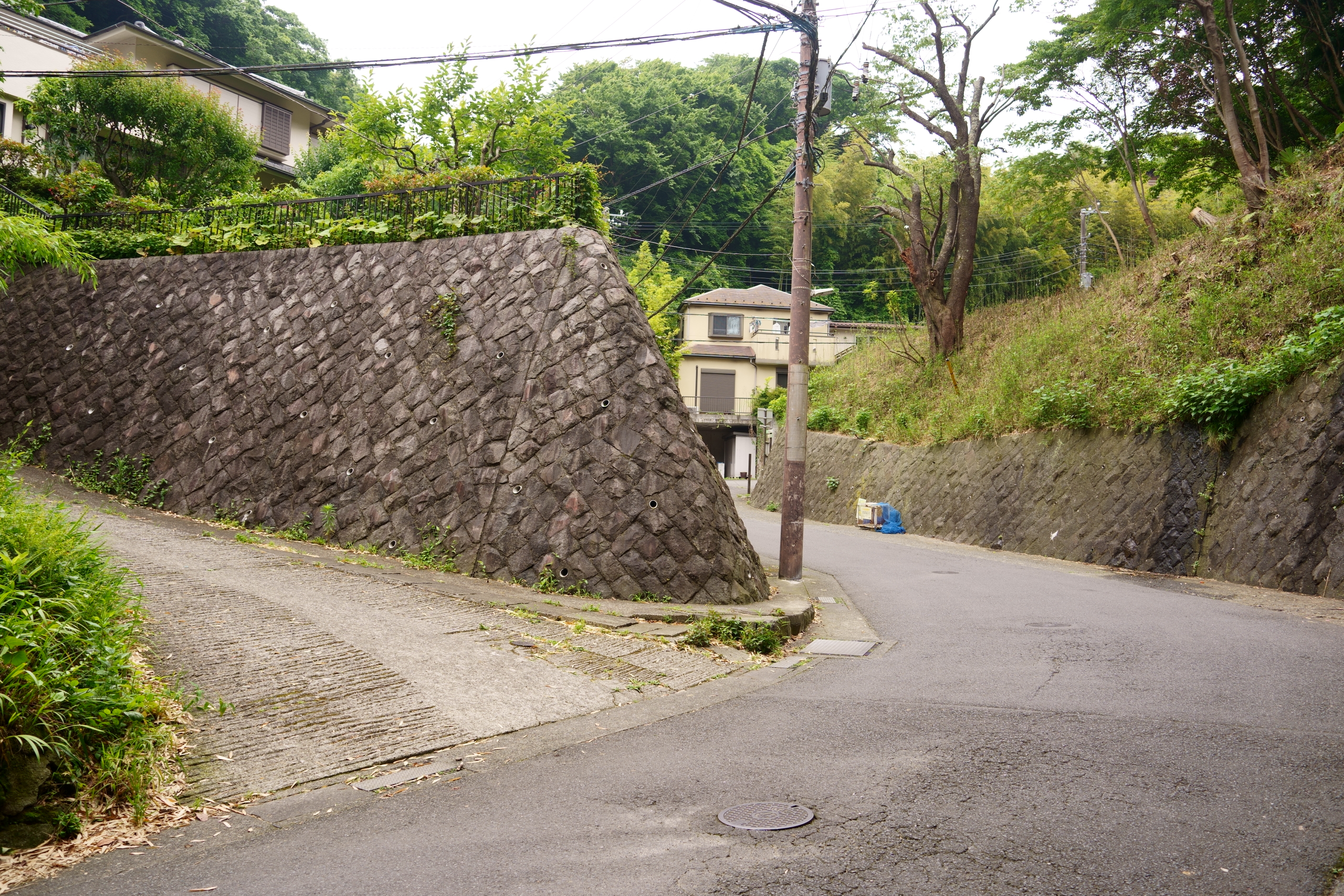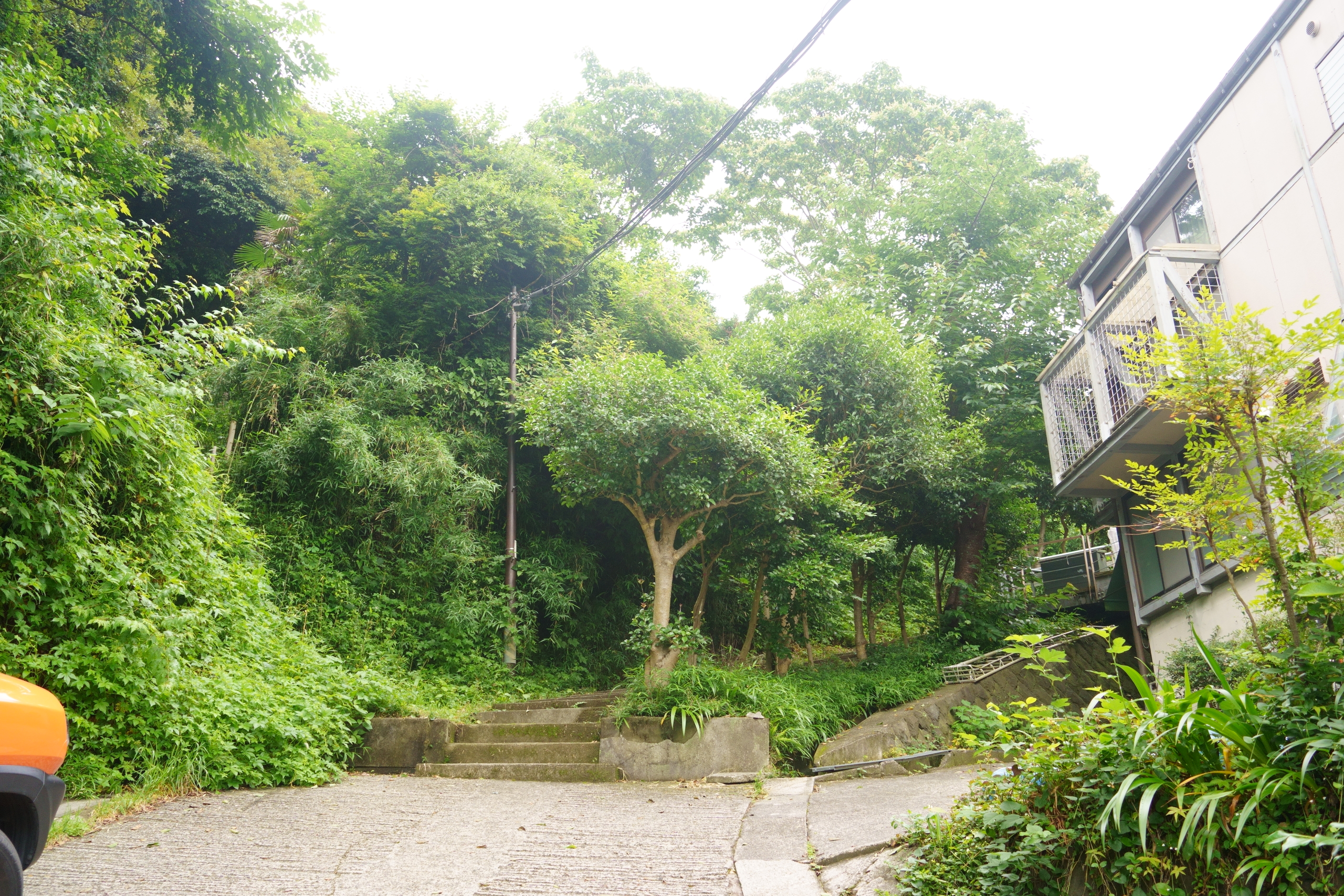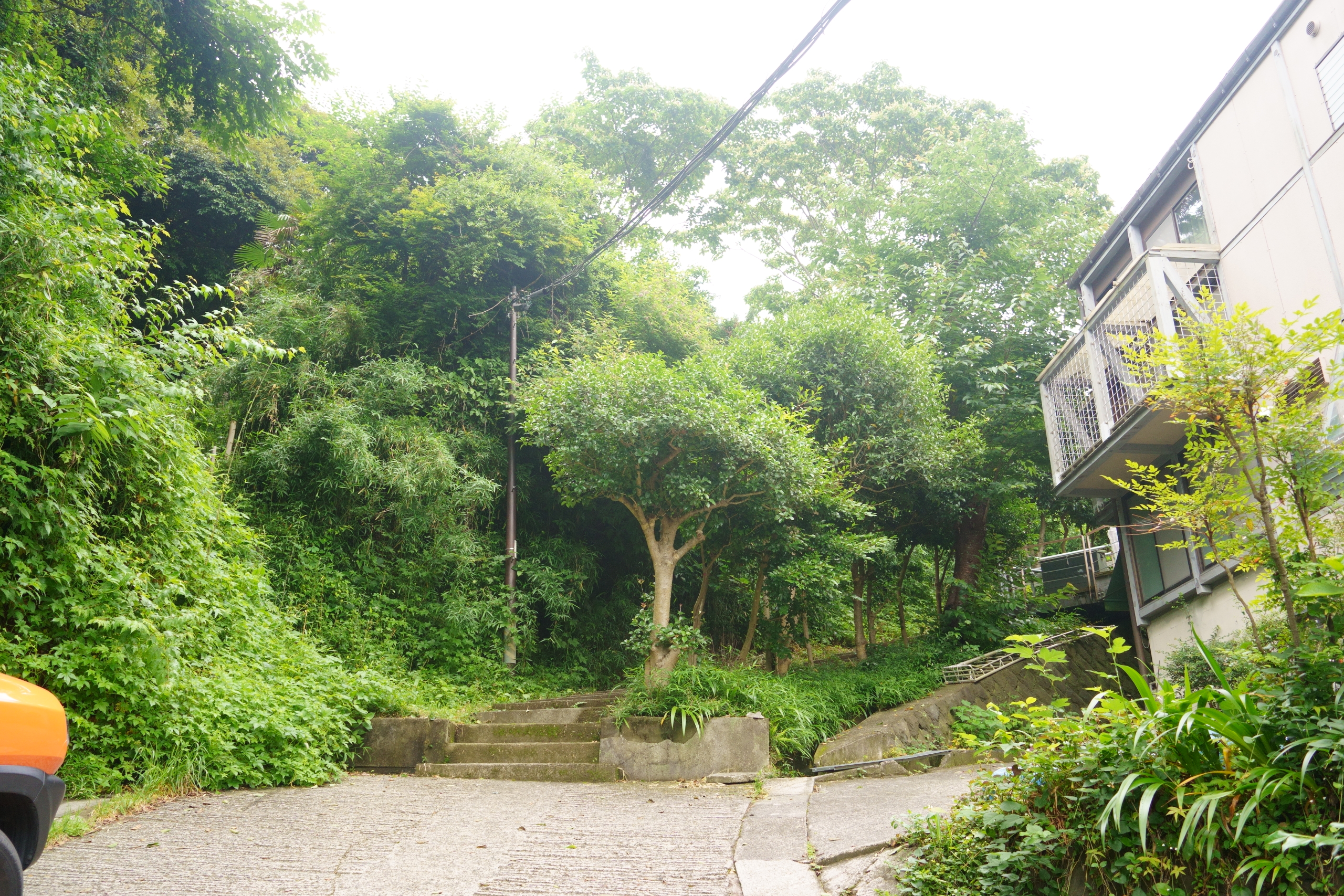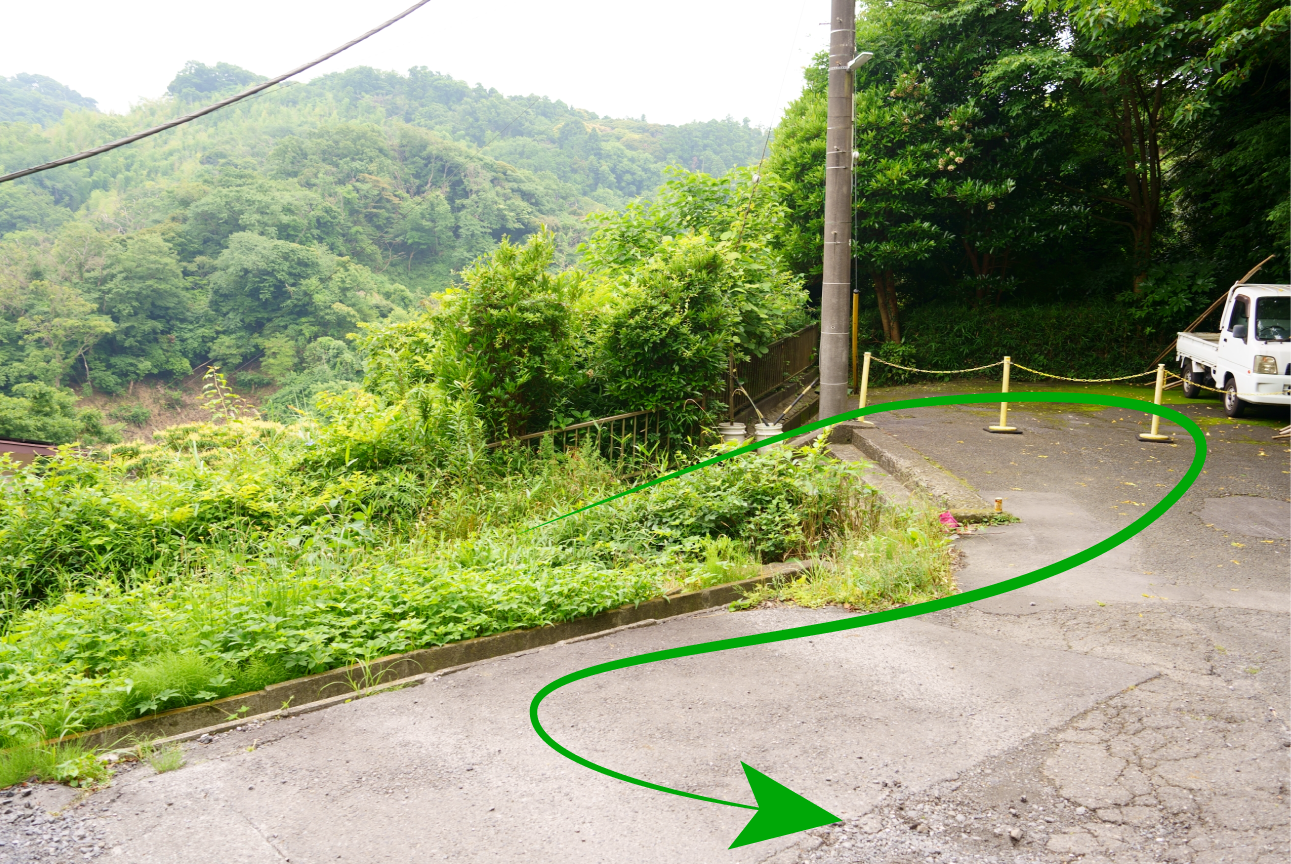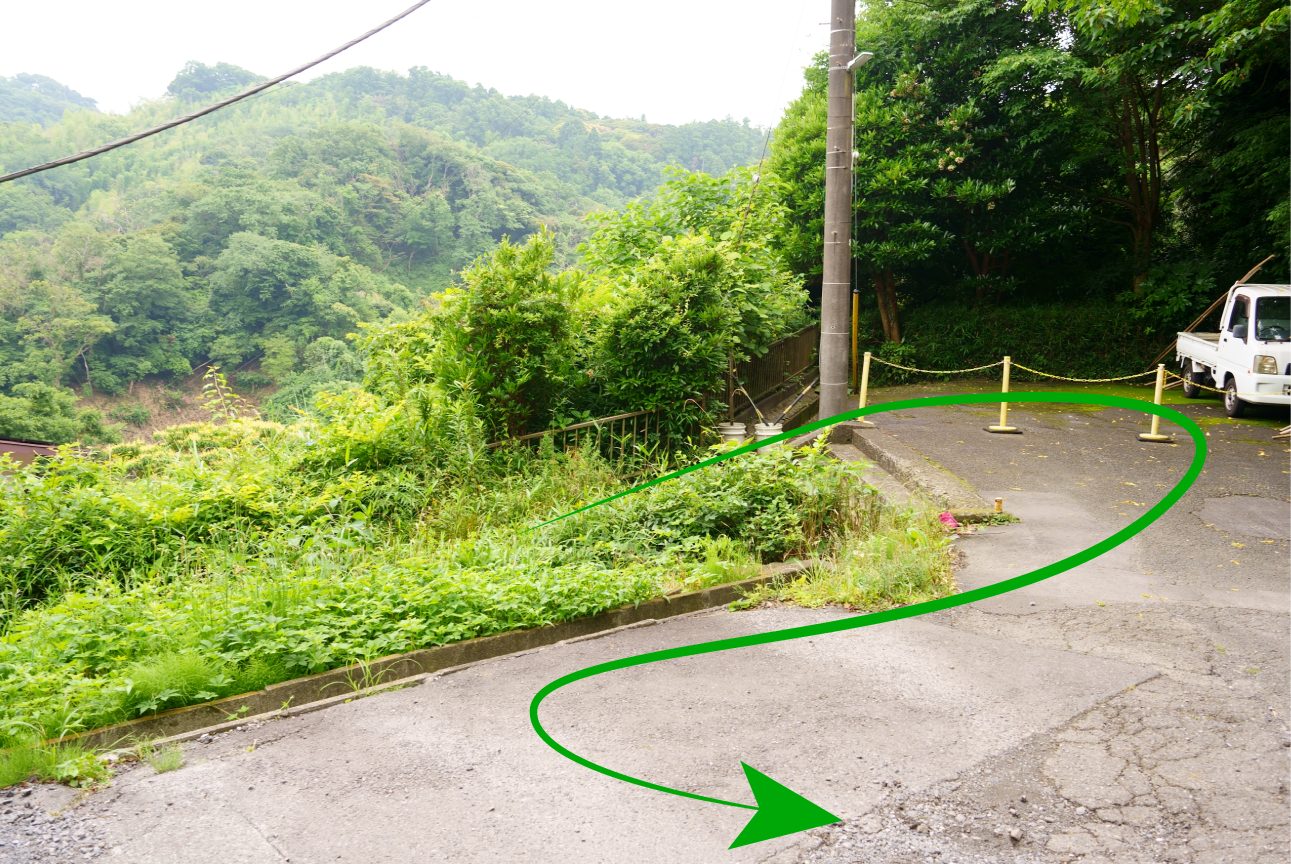 Take the south exit of Rokkokumiyama.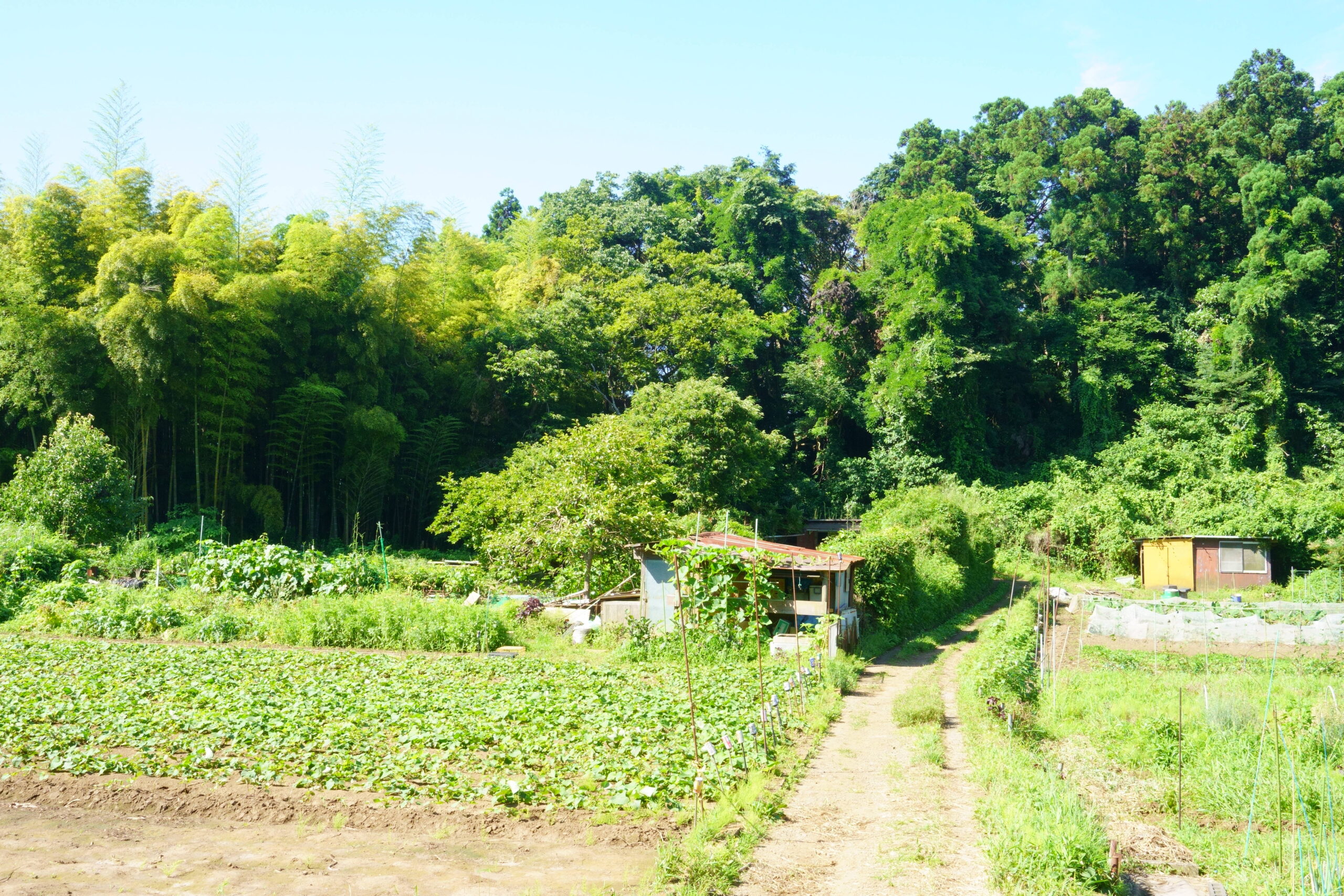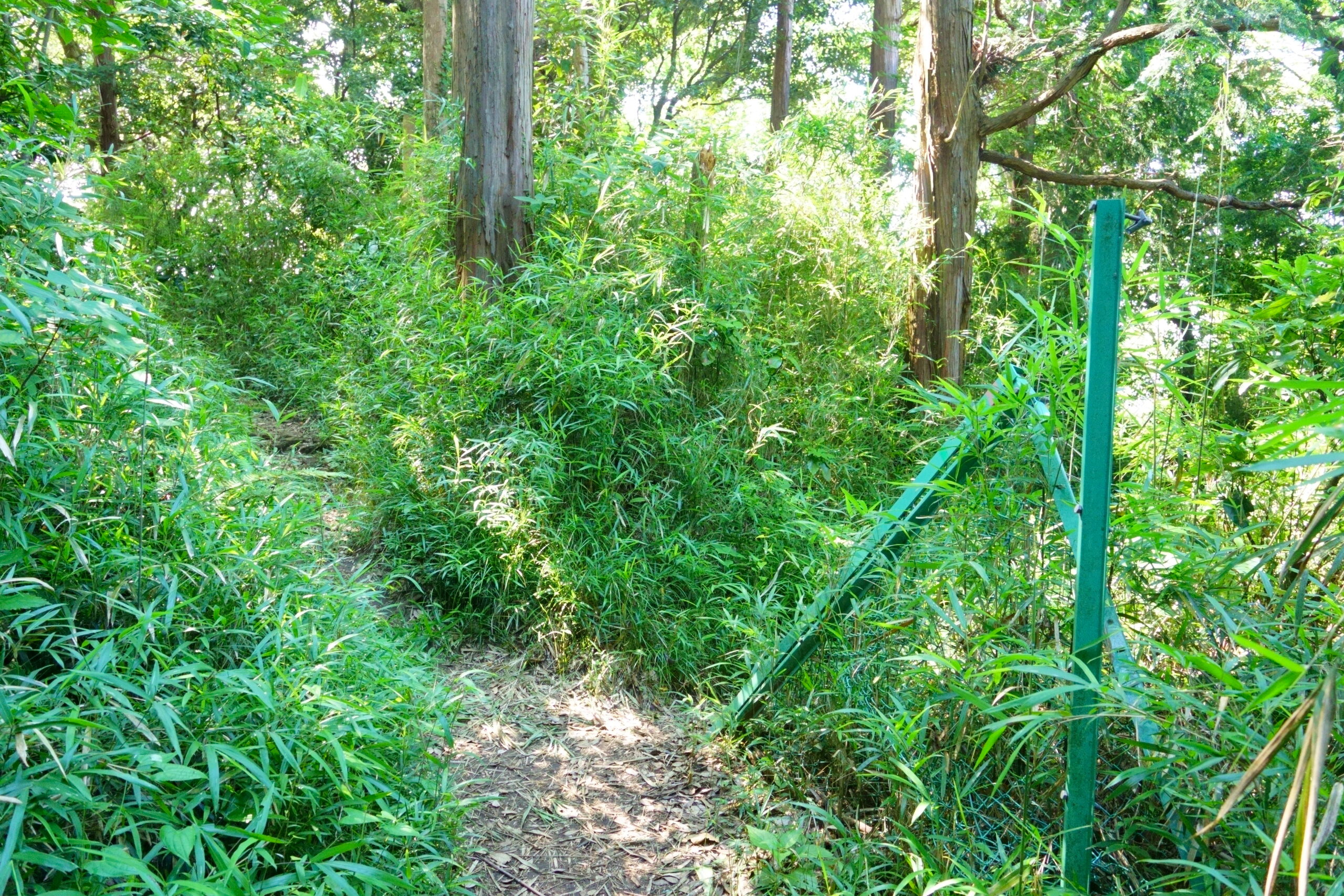 Enjoy Myogetsuin.
It is famous as a hydrangea temple.
The thousands of hydrangeas that fill the temple grounds are also known as Meigetsuin blue.
On Saturdays and Sundays during the June season, there are long lines for admission.
entrance fee
High school students and older: 500 yen
 Elementary and junior high school students: 300 yen
The garden at the rear of the main hall is open to the public.
500 yen for the visit and again.
Hours of visitation/entry time
Gates open at 9:00 – close at 16:00
Where to Buy Beverages
Vending machine at the west exit of JR Kitakamakura Station
On the street about 2 minutes from the east exit.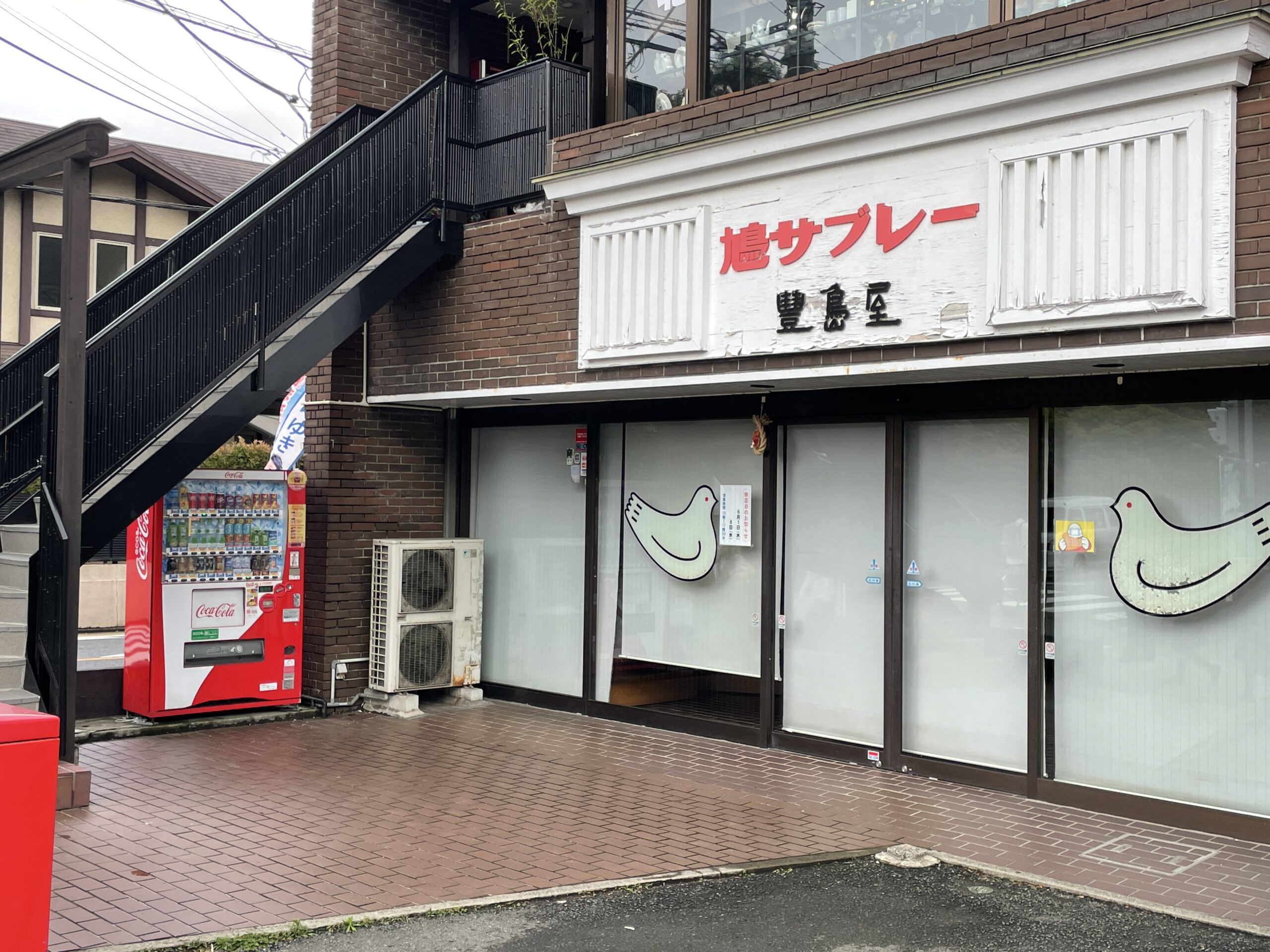 Restroom Location
JR Kitakamakura Station
Meigetsu-in